Consoles are for niggers and that's a fact.
Of course when it comes to the revolving calendar of clown world every day is appreciation day for either women, faggots, niggers or Filthy Chews as we take a moment to reflect upon the world's greatest tragedy that never took place, I'm of course referring to the Hall of Cost.
Each month of the year is a golden opportunity for large mega-corporations to pander towards minority groups through soulless marketing ploys or merely a simple tweet of acknowledgement because apparently these corporations only seem to care about niggers or faggots only during their special month.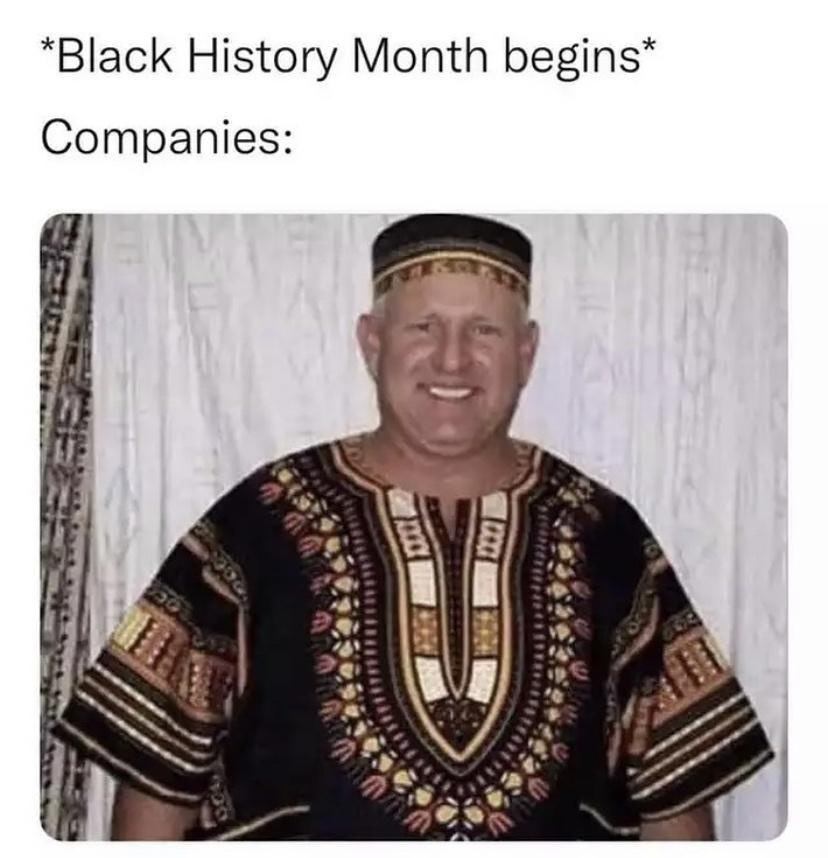 Such is no different with February marking "Black History Month" as we reflect upon the history of niggers in western countries and of course (((who))) actually brought the slaves to America.
Microsoft is going all out for nigger pandering on XBOX for "Black History Month" as mentioned in a recent blog post about how February will be used to celebrate what gayming has become over the years, a political hugbox of inclusive nonsense.
And what better way to support "the homies" than to spend the entire month highlighting niggers top to bottom, with the official XBOX Twitch account to be used to broadcast various black streamers and "game creators" with their "nonprofit organizations".
And speaking of organizations, don't expect Microsoft or any other large Yiddler corporation to get their tax deductible shekels back from their Black Lives Matter donations who've hilariously gone ghost.
Microsoft Rewards members in the US can now donate their points to inclusive organizations such as "Cxmmunity", "Black Girls Rock!" and "Gameheads" organizations that are dead set on the goal of empowerment and celebration of niggerfaggots and women, if not that at least they'll gladly use said funding to bail out the "vibrant youth" that have been imprisoned.
In other forms of minority group pandering, Microsoft aims to bring back the XBOX Game Studios' "Game Camp" as it returns to New Orleans from March 9th to April 7th with the goal of giving underrepresented gayme developers of color access to experts, tools and industry connections to aid them in their gayme development process.
During the Game Camp, Xbox Game Studios will be featuring panels in conjunction with "Historically Black College and Universities" to give aspiring joggers a glimpse into the video games industry as various individuals shill their experience with the Historically Black College and Universities and how they helped "prepare" their development journey.
Because if there's anything this dying industry needs right now is more woke shovelware trash made by niggers.
Xbox Game Studios will also be presenting a pre-recorded session at GDC (Game Developers Conference) in San Francisco on March 24th which will feature a "diverse group" of developers at XBOX featuring panelists of no-name faggots from XBOX as well as they share their experiences of gaming and explore the evolution of the gaming industry.
As to be expected with the likes of Microsoft, its political pandering doesn't necessarily stop at just woke panels and inclusivity groups, because corporations don't actually give a single damn about faggots or black lives.
You see, these companies wait for the special month of the year to push their political agenda where if they truly cared about diversity and inclusivity they'd be pushing such acts nonstop throughout the entire year.
Because that is what it boils down to, companies will wait for either pride month or the month about niggers as they fail to be relevant with the general public, because this is merely just a ploy from a corporation to invigorate sales because they pretend to care.
Microsoft only really wants to sell the consoomer on a couple of things, XBOX Live and their Game Pass subscriptions.
And of course because consoles are for niggers, Microsoft is also letting its XBOX gaymers celebrate Black History Month with custom gamertags, profile themes and avatar items to express yourself with consoomer cosmetics.
Truly terrifying. But I digress, among other popular franchises to be found through XBOX and its services are Forza Horizon and Halo as both games will be celebrating this month of niggers with Halo Infinite offering a Black History Month in-game emblem, the first custom emblem to be had in-game that isn't a microtransaction mind you.
And on Forza Horizon 5, by far the gayest game of the entire series, Turn 10 and Playground Games will be celebrating this month by "honoring" black culture and communities through nothing other than custom in-game design liveries through the "ForzaBHM" hashtag across Forza Motorsport 7 as well as Horizons 4 and 5.
Just don't expect to get away with honoring niggers for what they truly are and all they've given to the world with custom liveries in-game unless of course you're longing for a permanent ban.